Doctor & Staff
Meet the experienced and friendly doctor and staff who make Seven Lakes Eye Care the leading provider of vision care products and services in Seven Lakes.
---
Doctor
---
Barry Kavanaugh, OD, FAAO, FCOVD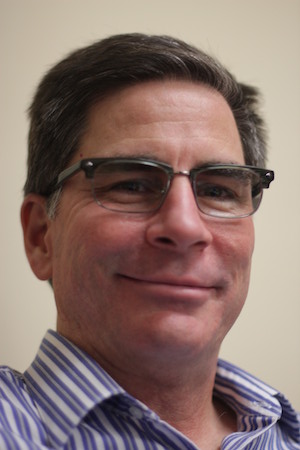 Started Seven Lakes Eye Care in 1989
Dr. Kavanaugh's philosophy is to treat his patients like he would want to be treated. To this end, he has equipped his new handicapped-accessible office with the latest state-of-the-art diagnostic equipment and combines this with "old-school" attention to his patient's concerns. Providing a customized examination for each patient based on his / her presenting problems, he has a unique ability to uncover and treat eye-teaming or visual processing problems that contribute to his patients' difficulties.
Dr. Kavanaugh is only one of a few optometrists in the state to have double fellowships in the American Academy of Optometry and The College of Optometrists in Vision Development. He will soon be completing the process for fellowship in the Neuro-Optometric Rehabilitation Association.
Education:
Undergraduate:
Elon College
BA in Biology—Magna Cum Laude
Optometry School:
The University of Alabama at Birmingham School of Optometry
O.D., Doctor of Optometry—Cum Laude
Post-Graduate:
Baltimore Academy for Behavioral Optometrists—graduate
Neuro-Optometric Rehabilitation Association—Level 2 certified
Vestibular Rehabilitation Therapy
DAN! Certification
Professional/Academic Colleges & Societies:
American Optometric Association
American Academy of Optometry
Optometric Extension Program
North Carolina State Optometric Society
Sandhills District Optometric Society
Baltimore Academy for Behavioral Optometrists
North Carolina Brain Injury Association
Peer-Reviewed Journal Articles:
"Treatment of Visual Midline Shift with a Spot Filter: A Case Study"

The Journal of Low Vision and Neuro-Optometric Rehabilitation.

Vol. 11, number 4, pp 9-13.
Lectures:
Dr. Kavanaugh frequently lectures to parents and the community on topics about Vision and Learning, and the rehab community on Vision and Rehabilitation following stroke and TBI.
Personal:
Dr. Kavanaugh has been involved in multiple optical mission trips where he provided thousands with eye care for free.
Married to Penny since 1985, 5 children and 3 daughters-in-law
Involved with Fellowship of Christian Athletes in Moore county
---
Staff
---
Penny Kavanaugh – Office Manager & Optical Specialist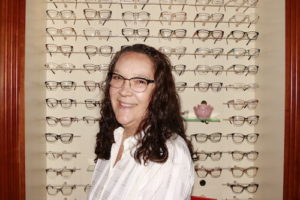 Penny has a BS Degree in Marketing & Management from Appalachian State. Penny has been married since 1985 and has been blessed with 5 wonderful kids and an exciting husband. She began working at SLEC in 2007 and is hoping to retire soon to spend time with her grandchildren. But, in the meantime, feel free to let her know if you need her to help with any concerns or needs relating to SLEC.
---
Marliss Horsley – Insurance
Born in California. Moved around as a military spouse and settled in North Carolina in 2013 because she, like many others, liked calling North Carolina home. She has successfully parented 2 fantastic kids into adulthood. Was hired for 6 weeks as a temporary Optometry Technician. Six years later she is now the Office Insurance Specialist. Dr Kavanaugh is certainly glad that she was in the office visiting at the time that he was looking for some temporary help.
---
Lori Haithcox – Technician
Lori is the young-in in the crew. She only took the job because of Spook. But she has turned out to be a very thorough and compassionate technician even though her initial interest was only in Spook. Lori has an extensive history of customer service in her past jobs. She is married to one of our First Responders, for which we are all grateful, and they are enjoying raising their son.
---
Ivy Perez – Technician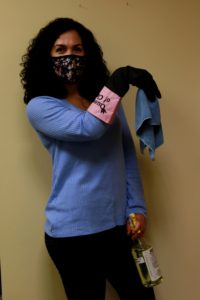 We are glad to have added Ivy Perez to our staff. She always has a smile and something kind to say. We call her our "Queen of Clean", since she started during COVID and likes to keep things COVID standard clean. She has been quick to become proficient as a tech and performing all the medical tests in the office. She is also a fan of Spook and brings her son to visit him weekly.
---
Spook – Dog – Office Mascot!
Born in June 2019. Part Bernese mountain dog and poodle. Stays in the back room of the office and helps alleviate some stress of the office staff. Loves chasing rocks that you throw.